---
Linda Lee, current president of the Carolina Film Alliance, began working in the film and television industry in the 70's in New Orleans, where she learned the business by working in every department that would take her. Eventually, she formed her own production company and produced and directed local commercials, while still coordinating and location managing the big national commercials.
In 1976, Linda was hired to work with the Art Director of a Saturday Night Live Mardi Gras Special. The following year she moved to New York to work on the show's parody commercials. After nine years in New York, spent working on numerous television shows, plays, and television specials, plus a year as a repo woman – often referred to as the revenge year – when she repossessed her ex-husband's lawyer's BMW and the Mustang belonging to a writer who stole an idea for a parody.
After Hugo, Linda moved back to Charleston, just in time for South Carolina's best years of film production. This began a long working relationship as a scout for the South Carolina Film Commission which led to Location Managing 6 feature films, 2 M.O.W, a documentary series, and numerous commercials throughout the 90's, culminating in "The Patriot." During this period Linda became friends with Casting Director Richard Futch, a founding member and President of the Carolina Film Alliance (CFA). In 2013, Linda was elected to the Board and served as Vice President until Richard retired in March of 2016 and she became President.
In early 2016, the Film Commission had un-committed rebate funds available for a series that sought to move to SC. Linda was the Scout. Locations were matched to the show's first season in Mississippi, the producers were thrilled, and they applied for the rebates. When the application went to PRT, the money was gone – disappeared. For months, every day that she was not scouting was spent researching, questioning and demanding answers.
Linda's research became the foundation for the changes CFA and its legislative advisors have accomplished and are still working towards. Since that time, CFA has passed two important Provisos: 49.15, which allows the Film Commission to pay rebates without distinction of the source of funds (previously, if supplier rebate money ran out, the leftover wage rebate money would revert to SCPRT), and Proviso 49.8, by which committed and uncommitted funds would carry forward from the prior fiscal year and be used solely for Wage and Supplier rebates and may not be used for any other purpose.
Linda's more recent work includes scouting for Reckless, Identity, South of Hell, Vice Principals, The Sinner, Halloween, and OBX.
---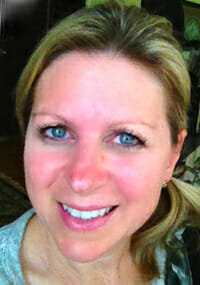 Missy Ricker is an East Coast Set Decorator for the Film and Television Industry, based in Charleston, SC. Originally from Virginia, Missy began her career in Theater and gradually moved into the Film Industry as a Set Dresser and ultimately as a Set Decorator. She earned her MFA in Photography and Filmmaking from VCU in Richmond, VA in 1994, and is currently an appointee to the Film Production Academic Advisory Committee at Trident Technical College, a Member of the Board of Directors for the 'Carolina Film Alliance', and a proud Member of the International Alliance of Theatrical Stage Employees (IATSE) Local 491 Studio Mechanics Union.
Some of Missy's Set Decorator credits include the new series for Netflix called 'Outer Banks' Season 1, 'Halloween' 2018, 'The Strangers', 'Eastbound and Down 'Season 4, 'The Sinner' Pilot, 'Army Wives' Seasons 2-7, and 'The Inspectors' Seasons 2 & 3.
Missy has served on CFA's Board for two years and is also on the Membership & Planning Committee.
---
Matthew Sefick, CSA is a casting director based out of Charleston, SC. In 2005 he graduated from the University of South Carolina with a Master's Degree in Media Arts. Since college he has gained over 14 years of experience in the Film and Television Industry and is a member of the Casting Society of America as well as the Television Academy and is currently serving as the Secretary on the Board of Directors of the Carolina Film Alliance. He began working in casting in the offices of Lifetime's hit series Army Wives and helped cast over 100 episodes of the show and was named Casting Director for the final season of the series – Season 7. Since then he has cast feature films, television shows and commercials in Alabama, Georgia, Louisiana, North Carolina, South Carolina, and Virginia. In 2019 he finished regional casting of season 4 of USA's Queen of the South and the first season of the Paramount/Spectrum show titled Paradise Lost that will air in the spring of 2020. He also produced a short film called Sweatbox as part of the South Carolina Indie Grants program that he is excited to start submitting to film festivals.
---
BettyLynn Allison is a working SAG-AFTRA actor who also does Voiceover, Commercial and Print work. She works primarily in Atlanta, Savannah and Charleston. This year includes the Fox Series' The Resident, Hulu's The Act, and a South Carolina Indie Grant Short The Obscure Charm of Loss. BettyLynn has been an active CFA member since 2007 and a member of the Board of Directors since 2016. She moved with her husband full time to Charleston from Greenville, SC in 2016, and is the mother of three sons, one daughter and grandmother of six who all also call Charleston home.
While living in Greenville, BettyLynn gained extensive experience with non-profit organizations, having served on the board of several and chaired many charitable benefit fund raisers. Some of those were: Greenville's March of Dimes Board member & Auction Fundraiser Chairman, Greenville Symphony Piano Competition Chairman, Greenville Museum of Art Antique Show, Christ Church Episcopal School Auction Fundraiser Chairman, CCES Parents Council President, CCES Booster Club Treasurer, CCES Arts Guild, Furman University Parent's Council Board.
While on the CFA Board, BettyLynn has been the Treasurer for the past two years, a member of the Membership and Planning Committee for many, and proved herself to be one of the hardest working and enthusiastic members of the Board. Always an avid support of the Arts and the Film community, she taught piano for over 35 years. BettyLynn was selected to be on the Screen Actors Guild Awards Nominating Committee Member 2017.
---
Board Members
---
Martin Bluford – SE Regional Manager, High Output Inc.
Martin Bluford opened the Charleston SC office for High Output in 1996. A graduate of Bowdoin College in Maine, Bluford grew up in Northern California. In New York he sold film and television rights for The Dial Press, read scripts for Disney and learned production and editing from The Maysles Brothers.
After operating his own independent video production company, he relocated with his family to Charleston. High Output is South Carolina's first lighting, grip and power supplier for film, television, photography and theatre; and offers design and installation services for for lighting, control and rigging systems in theatres and television studios. High Output opened a Savannah office in Spring of 2016.
Martin, his brilliant wife, Cara White, and High Ouput have been Gold Level Business Sponsors of the Carolina Film Alliance since 2014.
---
Linda Eisen has been the owner of Coastal Talent since 2006. Coastal Talent represents professional actors and provides Casting Services for Film, Television, Commercial, Industrial, Print, and Voice Over work throughout the Southeast Region.
Linda received a BFA in Theatre from NYU's Tisch School of the Arts where she trained at the Lee Strasberg Theatre Institute. She studied in Brazil with director Augusto Boal and redesigned and directed the Town Crier Summer Theatre of Historic Philadelphia, Inc. She was a co-artistic director of the PA Repertory Theatre, a PA Council on the Arts Roster Artist, the director of the Theatre Program at the Red Rock Job Corps Center, and director of the touring Holocaust Education play Dear Esther.
After relocating to Charleston in 2005, Linda was Artistic Director for "Edgar Allen Poe: Back From the Grave" and has worked extensively in Charleston theatre. She recently directed "The Brain That Wouldn't Die" at the Charleston Music Hall. Linda's focus is bringing excellence and integrity to the Southeast film industry.
---
Tommy Melton is the Publisher/editor of the Southeast Film guide since 1998. The Guide is an annual, glossy magazine designed to promote this region to film industry decision-makers, including producers and legislators.
Tommy spent 5 years in Los Angeles producing equity waver plays in Hollywood and working crew on feature films and TV projects before returning home to Charleston.
As a CFA Board member, he is constantly thinking of new ways to promote and protect the film industry in South Carolina through his many valuable contacts all over the state. He is presently working on getting more participation from other regions in the state for CFA membership and local legislative involvement.
Tommy is now preparing forthcoming articles for the next issue of the Film Guide which will include interviews and images from the projects that located in the state, legislative progress on the enhancement of film incentives and the impact and effect from CFA involvement with lawmakers and the lobbying firm of Tompkins, Thompson and Brown, which our organization has retained to represent the interests of the statewide film community.
---
Harrison Palmer
"I'm Harry. I like turtles. Kitty cats. And baby monkeys. Vote for me."
Harry Palmer is known to all for his political and religious rants, his brilliant movie revues, his highly embellished stories of barfly debauchery, and his love of cats and all animals. While Harry likes to make people think he is an idiot, he is actually a very intelligent, educated (B.A. from USC), well-spoken man. It was Harry who saw the need to re-establish the partnership between CFA and I.A.T.S.E, recognizing that we have a common cause and that working together would benefit everyone.
Harry is president of I.A.T.S.E. Local 491 Studio Mechanics, South Carolina and works as a lamp op, set grip and rigger. He is also a member of Local 347 in his hometown, Columbia, as a rigger and stagehand. Harry has worked on at least seventy-eight major films and television shows all over the country since the early 90's
As a CFA Board member, Harry and current president, Linda Lee work closely with the lobbying firm of Tomkins, Thompson, and Brown Governmental Affairs. He will continue his work on behalf of I.A.T.S.E South Carolina and the Carolina Film Alliance.
---
Steve Rhea is a native of Charleston SC, with a Master of Media Arts degree from the University of South Carolina. He has put his education and 40 years of experience as a location scout and manager to work on over two dozen feature films and television movies including The Lords of Discipline, Ace Ventura: When Nature Calls, Major League III, The Hunley, The Notebook and most recently the Netflix feature Naked.
Steve has worked with the South Carolina Film Commission as a scout since its inception in the effort to bring movies to the Palmetto State. Steve is a founding member of the Carolina Film Alliance, serving five years as vice president. He is a member of Location Managers Guild International, IATSE 491 and serves on the Board of Advisors for Trident Technical College's Division of Film, Media and Visual Arts.
In 2015 Steve was the recipient of the Beaufort International Film Festival "Behind The Scenes Award". Steve has devoted his career to making South Carolina a popular location destination for films and to establish it as a film production center with an international reputation for excellence.
---
CFA Advisory board
Rhett Klok
Rhett D. Klok is a litigator who helps individuals resolve their disputes and protect their rights. As a U.S. citizen raised in Mexico City, Rhett is not only bilingual, but has a worldview that has served him well when representing the differing needs of his clients. His versatile background along with the flexibility and know-how to successfully resolve conflicts, has served his clients well throughout the years. Rhett takes an "hands on" approach to each case.
Rhett began his legal career in Louisiana handling litigation matters in class actions. After spending many years with one of the largest plaintiff only law firms in the county, Rhett left with a mission to build a practice to deliver large firm quality with a small firm attitude. Klok Law was launched in 2009 and continues to help individuals resolve their conflicts. Rhett believes working together with his clients to identify their goals and narrow their focus, allows them to gain peace of mind and ultimately achieve their objectives.
He is a strong believer in community involvement. Klok Law is the first law firm to offer pro-bono wills and powers of attorney to cancer patients through Clauses for Causes, a non-profit started by his wife, Suzanne Lafleur Klok. Rhett has been a volunteer Guardian ad litem protecting and speaking on behalf of children in South Carolina who would otherwise not have a voice within the court system.
---
Rob Glasser
Rob Glasser is a Managing partner of CRG Wealth Advisors. Rob is a founding member of the Carolina Film Alliance and is married to Patricia Glasser, Key Hairstylist. The present Board of Directors of the CFA considers Rob to be the Designated Grownup because of his knowledge of the business world and his ability to work comfortably and confidently with the business people and legislators that CFA meets with in Columbia. As Chairman of the Membership Committee, Rob's experience in marketing and fundraising has been extremely valuable to the organization.
---
Jean-Marc Khayat knew at the age of five that he was going to grow up to work in animation. With 30 years of experience, he continues to fulfill his childhood dream, having built, led, and directed four studios in France.
With a passion for storytelling and high-quality animation, he and his family moved to Charleston in 2013 to co-found MOONDOG Animation Studio, where he also serves as studio director, with the vision to create a full-length animated feature film.
JM has served on CFA's Board of Directors for two years and shared his passion for animation and its future within the South Carolina film industry.
---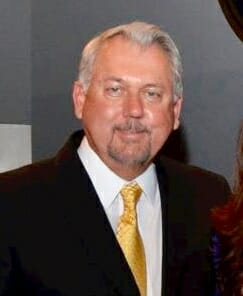 Ron Tucker is the Co-Founder/President of the Beaufort Film Society and Co-Executive Director of the Beaufort International Film Festival (BIFF). He is originally from the Woodruff, SC, located in the Upstate near Greenville/Spartanburg. He enlisted in the Marine Corps in 1971 and served nearly 22 years in the Marine Corps, retiring in 1992 at the rank of Captain. Ron is a graduate of the University of South Carolina and holds a Master's Degree in Management from Webster University. Ron is the Co-Founder/President of the Beaufort Film Society and Co-Executive Director of the Beaufort International Film Festival (BIFF).
In 1993 he formed a video production company called Sandbar Productions, LLC. From 1994 – 2013, the company produced several programs about the Marine Corps and provided content for many of the leading film and television providers to include The History Channel, National Geographic, ABC, CBS, NBC, the BBC and many more. From 1999-2013 GTGV produced over 600 graduation ceremonies at the Marine Corps Recruit Depot, Parris Island, SC and made DVDs available for the new Marines and their families.
In 2004 Ron was named the Chairman of the Beaufort Regional Film Commission under the auspices of the Beaufort Regional Chamber of Commerce. He earned certification as a Film Commissioner at the Association of Film Commissioners International Cineposium in Las Vegas in 2004. In this position he served as a member of the Executive Committee of the Chamber Board of Directors. In 2007 Ron and Rebecca Tucker created the first Beaufort International Film Festival. In 2009, Ron and Rebecca, founded the Beaufort Film Society. It was at that time all responsibilities of the festival were transferred to this non-profit 501(c )3 organization. In February 2018, the festival will celebrate its 12th anniversary. BIFF has grown from about 500 in attendance in 2007 to over 12,000 attending in 2017. This year, BIFF is honoring our own Missy Ricker with the prestigious "Behind the Scenes" award.
The Beaufort Film Society has built a data base of about 2000 contacts and 200 active members who are advocates for the growth of film as an industry in South Carolina. Also, BFS has assumed the role of mentor and is currently working with two other South Carolina cities in the development of their film festivals.
Ron is a 1996 Graduate of Leadership Beaufort and is a member of the International Documentary Association and a Charter Member of the Carolina Film Alliance.
---
Cara White