Oct
7
Sat
SET DECORATION / SET DRESSING

@ Trident Technical College
SET DECORATION/SET DRESSING
Oct. 7-8
Trident Technical College
North Charleston, SC
The South Carolina Film Commission and Trident Technical College will host a two-day SET DECORATION/SET DRESSING workshop Oct. 7-8 at Trident Technical College in North Charleston, SC.
The program is free for eligible South Carolina residents. Led by Set Decorator Missy Ricker and Lead Man Stephen C. Peterman, participants will receive a comprehensive introduction to the workings of a Set Decoration Department for Film and Television. Trainees will explore the process of Visualizing, Sourcing and Shopping, Budgeting, and Physically Dressing a Set in this hands-on intensive workshop.
Some direct or related experience or understanding of filmmaking is required, as the workshop will dive right into the workings of the Set Decoration department.
CLICK HERE TO CHECK ELIGIBILITY AND TO APPLY.
Applications due by Sept. 30.
About Missy Ricker
Missy is a South Carolina based Set Decorator for the Film and Television Industry. With a MFA in Photography and Filmmaking, Missy began her career as a stagehand at the Virginia Opera and various venues, also working as an Art Director for commercials and television series. She now has dozens of credits as a Set Decorator, including Halloween (2018), Outer Banks Seasons 1-4, and Army Wives.
About Stephen C. Peterman
Steve is a Leadman for the Film and Television industry based in Wilmington, NC. After starting in LA, Steven ended up in Wilmington while working on the original Teenage Mutant Ninja Turtles. Since then he's worked on a variety of Film and TV projects, including Betsy's Wedding, Shanghai Noon, Black Knight, One Tree Hill, and Outer Banks.
Feb
20
Tue
Beaufort International Film Festival 2024

@ USCB Center for the Arts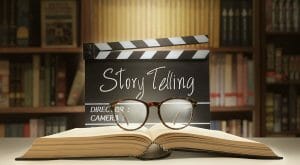 The mission of the Beaufort International Film Festival is to enliven our community by fostering and developing a rich appreciation for the art of filmmaking.
In 2007 the Beaufort Regional Film Commission presented the inaugural Beaufort Film Festival. The purpose of the festival is to recognize aspiring filmmakers of almost every genre to include independent film, music, animation, short and long features, documentaries, and screenwriting.It is also an opportunity to showcase the beautiful "film-friendly" region of Beaufort and the Carolina Sea Islands.
For the past quarter of a century Beaufort has served as the backdrop for more than 20 major motion pictures, to include Forrest Gump, The Big Chill, The Prince of Tides, and many more. Through this festival we will reintroduce our sweeping marsh vistas, antebellum homes, and quiet charm of the old south to a new generation of filmmakers.
The 2023 BIFF was a big success with over 12,000 people attending from 36 states and 6 countries. Over 60 films were showcased including several world premieres. BIFF is consistently ranked in the top 100 of the Best Reviewed Film Festivals in the World by FilmFreeway.