Nov
7
Sat
Workshop – Landing an Agent to Landing Distribution

@ Zoom Webinar
Nov 7 @ 11:00 am – 3:00 pm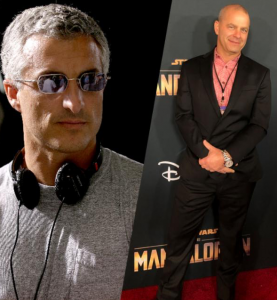 Presented by Steve Muller & Kip Konwiser
Held Virtually Via Zoom Webinar
Saturday, Nov. 7th, 2020
11am ET (approx. 4 hours)
Knowing how development and representation works in the entertainment industry is essential for any production professional, especially writers, directors, and performers. On Saturday, Nov. 7, the South Carolina Film Commission will bring in experts on this very topic for a FREE webinar.
Super Agent Steve Muller (Innovative Artists Agency, head of Talent & Comedy) will kick off the workshop sharing his experience as a working Agent, with insights on how talent is discovered, packaged and marketed, and keys to representation when you're outside of LA.
Primetime-Emmy-Award-winning producer Kip Konwiser will then illuminate the process of development, financing, production and distribution of today's movies, television and live events.
The webinar is free and open to the public. Registration is required..
CLICK HERE TO REGISTER
Contact jessica@indiegrants.org with questions.
Feb
6
Sat
Webinar – Film Techniques for Media Arts Educators

@ Zoom webinar
Feb 6 @ 9:30 am – 12:30 pm
Do you want to learn more about creating professional film, TV and web content? Are you an educator, young filmmaker, or emerging content creator looking to explore the industry and its professional opportunities? Then we have a webinar for you — FILM TECHNIQUES for Media Arts Educators on Saturday, Feb. 6, from 9:30am-12:30pm ET.
Trident Technical College film faculty and South Carolina producers will use short content case studies in an interactive presentation on Script/Story, Camerawork, Lighting, Design, Sound (location and post), and Editing, sharing key info and practices used in the production of film, TV and web projects.
The workshop is free and open to all, but structured especially for South Carolina Media Arts educators and students as they're exploring professional production and its career paths.
It will be presented via Zoom webinar. A simple registration is required.
REGISTER HERE
.
Educators who attend the FILM TECHNIQUES webinar will receive documentation of these training hours for use in respective professional development/re-certification requirements.