May
12
Tue
Indie Grants – Info Session
May 12 @ 7:00 pm – 8:00 pm
Nov
7
Sat
Workshop – Landing an Agent to Landing Distribution

@ Zoom Webinar
Nov 7 @ 11:00 am – 3:00 pm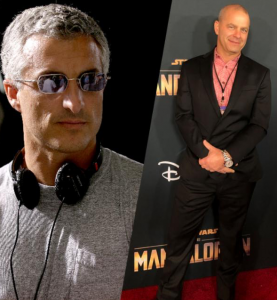 Presented by Steve Muller & Kip Konwiser
Held Virtually Via Zoom Webinar
Saturday, Nov. 7th, 2020
11am ET (approx. 4 hours)
Knowing how development and representation works in the entertainment industry is essential for any production professional, especially writers, directors, and performers. On Saturday, Nov. 7, the South Carolina Film Commission will bring in experts on this very topic for a FREE webinar.
Super Agent Steve Muller (Innovative Artists Agency, head of Talent & Comedy) will kick off the workshop sharing his experience as a working Agent, with insights on how talent is discovered, packaged and marketed, and keys to representation when you're outside of LA.
Primetime-Emmy-Award-winning producer Kip Konwiser will then illuminate the process of development, financing, production and distribution of today's movies, television and live events.
The webinar is free and open to the public. Registration is required..
CLICK HERE TO REGISTER
Contact jessica@indiegrants.org with questions.