Feb
15
Sat
Free Screenwriting Workshop on Feb 15

@ Trident Technical College, Building 970
Feb 15 @ 10:00 am – 4:30 pm
Participants will get to workshop their own projects as part of the process.
Screenwriter and instructor Trevor Munson will work with South Carolina writers and filmmakers on the steps of developing a great story and writing a great script at a one-day SCREENWRITING WORKSHOP on Saturday, Feb. 15.
The workshop will take place from 10am-4:30pm at Building 970 on Trident Technical College's North Charleston Campus (7000 Rivers Ave., North Charleston, SC).
Designed for all levels of experience, sections of the workshop will include how to write a powerful teaser, create a unique and specific world, develop interesting characters, and clarify the tone of your script. Interspersed throughout will be time for participants to work on and workshop these various components in small groups using their own original concepts.
Trevor will also delve into three-act screenwriting structure with examples from movies, and discuss short film scriptwriting with pointers on Indie Grants submissions. (The next Indie Grants submissions cycle begins in March 2020. Find out more about Indie Grants here.)
This workshop is free and open to the public, though space is limited. Register here
ABOUT TREVOR: Trevor Munson is a professional screenwriter and adjunct screenwriting professor at the University of Southern California. After graduating with honors, he moved to Los Angeles, where his spec script Lone Star State of Mind, starring Josh Jackson and Jamie King and John Cougar Mellencamp, was developed and produced by Sony ScreenGems.
Soon after, he adapted his debut novel Angel of Vengeance into a pilot script that became the basis for the CBS television series Moonlight starring Alex O'Loughlin (Hawaii Five-0) for which he served as co-creator and co-Executive Producer. The series won the People's Choice award for Best New Drama.
Trevor has subsequently pitched and sold several other television projects to ABC, Sony, and NBC. His children's book Fletcher Freek and the Voodoo Guru was optioned by The Disney Channel to be developed as a live action movie which he wrote in conjunction with Meg LaFauve (Inside Out).
On top of his busy writing career, Trevor also believes in making time to share his years of knowledge and expertise with a younger generation of writers and filmmakers. In addition to consulting on scripts and leading targeted writing workshops, he currently teaches a thesis prep writing class for the University of Southern California.
Questions? Reach out! We'd love to hear from you!
Jessica Garner
jessica@indiegrants.org
May
12
Tue
Indie Grants – Info Session
May 12 @ 7:00 pm – 8:00 pm
Nov
7
Sat
Workshop – Landing an Agent to Landing Distribution

@ Zoom Webinar
Nov 7 @ 11:00 am – 3:00 pm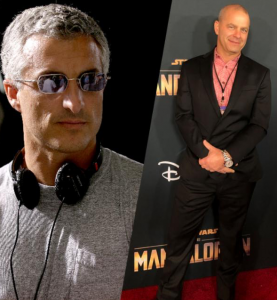 Presented by Steve Muller & Kip Konwiser
Held Virtually Via Zoom Webinar
Saturday, Nov. 7th, 2020
11am ET (approx. 4 hours)
Knowing how development and representation works in the entertainment industry is essential for any production professional, especially writers, directors, and performers. On Saturday, Nov. 7, the South Carolina Film Commission will bring in experts on this very topic for a FREE webinar.
Super Agent Steve Muller (Innovative Artists Agency, head of Talent & Comedy) will kick off the workshop sharing his experience as a working Agent, with insights on how talent is discovered, packaged and marketed, and keys to representation when you're outside of LA.
Primetime-Emmy-Award-winning producer Kip Konwiser will then illuminate the process of development, financing, production and distribution of today's movies, television and live events.
The webinar is free and open to the public. Registration is required..
CLICK HERE TO REGISTER
Contact jessica@indiegrants.org with questions.