Feb
20
Tue
Beaufort International Film Festival 2024

@ USCB Center for the Arts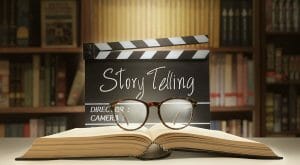 The mission of the Beaufort International Film Festival is to enliven our community by fostering and developing a rich appreciation for the art of filmmaking.
In 2007 the Beaufort Regional Film Commission presented the inaugural Beaufort Film Festival. The purpose of the festival is to recognize aspiring filmmakers of almost every genre to include independent film, music, animation, short and long features, documentaries, and screenwriting.It is also an opportunity to showcase the beautiful "film-friendly" region of Beaufort and the Carolina Sea Islands.
For the past quarter of a century Beaufort has served as the backdrop for more than 20 major motion pictures, to include Forrest Gump, The Big Chill, The Prince of Tides, and many more. Through this festival we will reintroduce our sweeping marsh vistas, antebellum homes, and quiet charm of the old south to a new generation of filmmakers.
The 2023 BIFF was a big success with over 12,000 people attending from 36 states and 6 countries. Over 60 films were showcased including several world premieres. BIFF is consistently ranked in the top 100 of the Best Reviewed Film Festivals in the World by FilmFreeway.